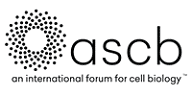 The annals of graduate level education are rife with stories of frustration, burnout, and attrition from basic science. Frequently, the reasons given for leaving the bench have little to do with a lack of passion for research, but instead center on failures in mentorship, inability to obtain grant funding, or lack of institutional support.
One potential solution to these problems is to more adequately equip trainees with the tools required to navigate the complex system that is academic research. However, these are more intangible hurdles than learning sterile technique or running a western blot, and are therefore more challenging to teach. Indeed, many of the scientists we have spoken to reflect that they received no formal training in these "soft skills" during their predoctoral training, and had to learn many lessons through trial and error.
Behind the Microscope is an attempt to learn those lessons through conversation with successful faculty, students, and administrators and share their insights with the scientific community at large. Topics of discussion include mentorship, grant writing, setting up a lab, team dynamics, diversity in science, science communication, etc. New episodes are published every other week.
​
Behind the Microscope was supported by a 2020 ASCB COMPASS Outreach Grant for expanding the outreach aspects of our mission. Thank you, ASCB!
We'd love to hear from you!
Let us know what you think and what you would like
discussed on future episodes of Behind the Microscope